Get In Touch
For further information please contact us with your specific inquiry. Feel free to contact us
Contact Us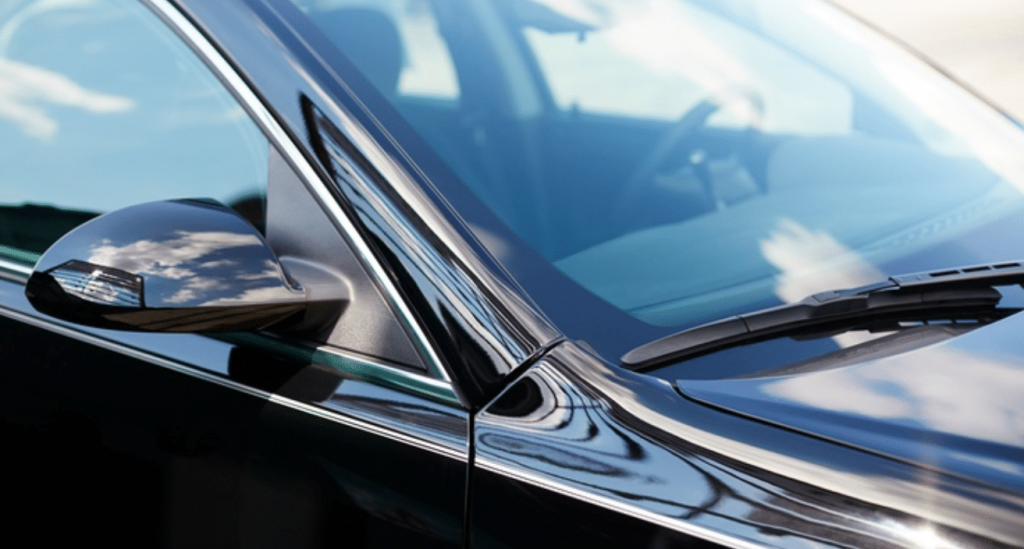 They say excellence comes from experience and in the Ahmad Glass Industry, we are trying to prove them right. Beginning our journey in the year 2005, we have passed several milestones of perfection. Starting our journey from automotive to architectural and leading to interior glassworks. We have excellent clarity in our glasses and goal, which has made us the leading manufacturer of the automotive and architectural glass.



Our aim is to provide our customers with the exquisite quality glass. Focusing on our aim gave AGI an opportunity to be a vendor of HONDA Atlas Cars Pakistan Limited.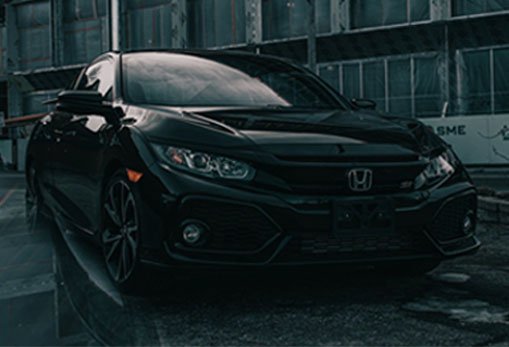 Pioneer in manufacturing of all types of tempered & laminated safety glasses in Pakistan We are manufacturing automotive safety glasses of OEM standard and architectural safety glasses.Our goal is to meet the demand of finest quality automotive glasses of OEM and replacement market at very competitive rates.
Our vision is to provide the best quality glass by attaining gratitude from its patrons to provide them a clear vision of the world in a peaceful environment.
Breif Detail of Group of Industries
Safety and protection while driving is basic requirements to travel through heavy or light vehicles. vehicle glass includes windscreens, side and rear windows, and glass panel roofs on a vehicle. side windows can be either fixed or raised and lowered by depressing a button (power window) or switch or using a hand-turned crank. we at agi continuously manufacturing the best quality safety glass for its customers for safety and protection of debris on the road.
The windshield or windscr-een of car, bus, Truck, Train tram is the front window. Modern windshields are ge-nerally made of laminated safety glass, a type of trea-ted glass, which consists of two (typically) curved sheet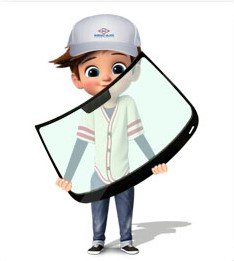 WINDSCREEN WITH SENSORS AND HEATERS
The very thin web of tung-sten wire (the same wire used in lightbulbs) layered in the glass are heated up to raise the temperature of the surface of the glass to defr-ost or melt snow and ice away from the windshield.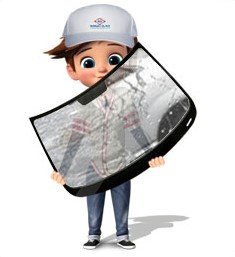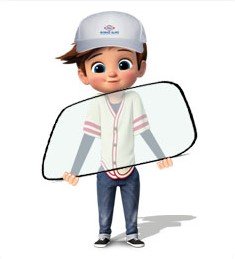 The Door glass stress is pretty much stronger than the local glass, and incase it is broken it does not hurt as it remain intact, or spread into small pieces that wont let you hurt.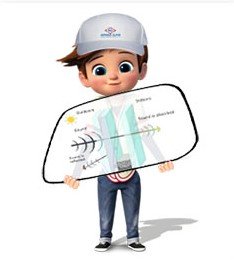 Soundproof door glass will frequently provide you with the noise reduction levels you need. The best glass for reducing sound are those which boast a composition that prevents sound from traveling internally and externally.
The breaking of Quarter Glass does not hurt, instead broke into tiny small pieces by saving your precious life.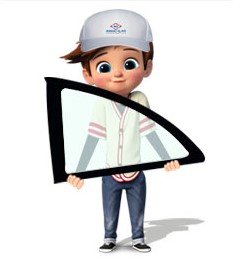 BACK WINDSHIELD/ VENT/ SIDE WINDOW PANES
Unlike the front windshield, the glass for the back windshield is made in the same way that auto glass is made for the side window, vent window, or quarter glass panes: tempered glass.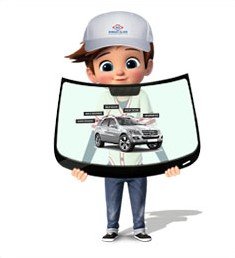 NANO COATING ON WIND SCREEN AND REAR SCREENS
The Nano Coating bonds with your glass to make the surface extremely smooth and repellent of foreign substances. This effect is seen mostly in situations related to liquid like rain,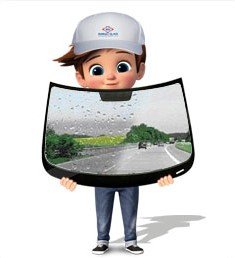 At Ahmad Glass Industry, we are ardent about work and believe in offering nothing but the best for our clients. We have set some core values for the company, and all the employees adhere to those values in their work ethics and culture. The core values that make Ahmad Glass Industry stand out in the crowd are:
Offering Innovative Products
We always strive to offer the excellent and innovative products to our clients to meet their expectations.
Emphasize On the Client Satisfaction
Customer satisfaction is our priority, and we leave no stone unturned to achieve it.
Taking Care of Employees and Their Needs
Employees are the backbone of any company or organization.
Business Dealings
We hold a very professional attitude about dealing with the clients and for the development of the products.
Fulfilling the Legal Requirements
We take special care of the legal proceedings and complete them on time.
Safety & Health
Our primary goal is the elimination of accidental and personal injury of our employees.
──────────────────────────────────────────────────────────────────────────────────────────────────
Copyright © 2020 Ahmad Group of Industries-AGI All rights reserved. Designed & developed by Momina Qadeer / Infrastructure by Asim Ali